Dünger/Boden/Anzucht/Töpfe
Nutrient/Substrate/propagation/pots
Advanced Nutrients
PH-Perfekt
Advanced Nutrients
Sensi Bloom A&B 500ml
Advanced Nutrients
Connoisseur Grow A&B 500ml
Connoisseur Bloom A&B 500ml
Advanced Nutrients
Jungle juice Grow 1L
Jungle juice Bloom 1L
Jungle juice Micro 1L
Advanced Nutrients
Iguana juice Grow 1L
Iguana Juice Bloom 1L
Plagron Seedbooster plus 10ml


Plagron Top Grow Box 100%Terra 1m²
Plagron Terra Grow 1L Basic nutrient
Plagron Terra Bloom 1L Basic nutrient


Plagron Power roots 250ml


Plagron Sugar Royal 250ml


Plagron Top Grow Box 100%Terra 1m²
Plagron Starter-Set 1 Plant
Plagron Alga Grow 1L Basic nutrient


Plagron Alga Bloom 1L Basic nutrient


Plagron Top Grow Box 100% Natural 1m²
Plagron Cocos Premium
50L
Plagron Cocos A. Cocos B.
1L+1L
Plagron Hydro A. Hydro B. 1L+1L


Gold Label
Special Mix Light 45L
Gold Label
Special Mix 45L
BioBizz Bio-Grow 500ml Basic nutrient
Canna Terra Professional
50L
Canna Terra Professional Plus+ 50L
Canna Boost Accelerator 500ml
Bio Tabs Guerilla Tabs 20xTabs
Bio Tabs Bio PK13/14 500ml
Bio Tabs Boom Boom Spray 50ml
Hydropassion Master Grower Xtra Roots 250ml
Hydropassion Master Grower 500ml
Root Riot 100 p. Propagation Use with Clonex
Groth technology Clonex Gel 50ml
Platinium X plug Xplug10/20
Growth technology pH-Down 250ml
Platinium ph-Down Dry 100g
Platinium Monitor PH-Tester
Platinium PH-Tester Waterproof
LED lights
The Red Calyx stellt euch im moment verschiedene LED Marken zur Verfügung.
(Prima Klima,Lumatek,Sanlight,IndoorLED,Grow the jungle)

The Red Calyx offers you 4 different LED brands at the moment.
(Prima Klima,Lumatek,Sanlight,IndoorLED,Grow the jungle)
Lumatek Professional Lighting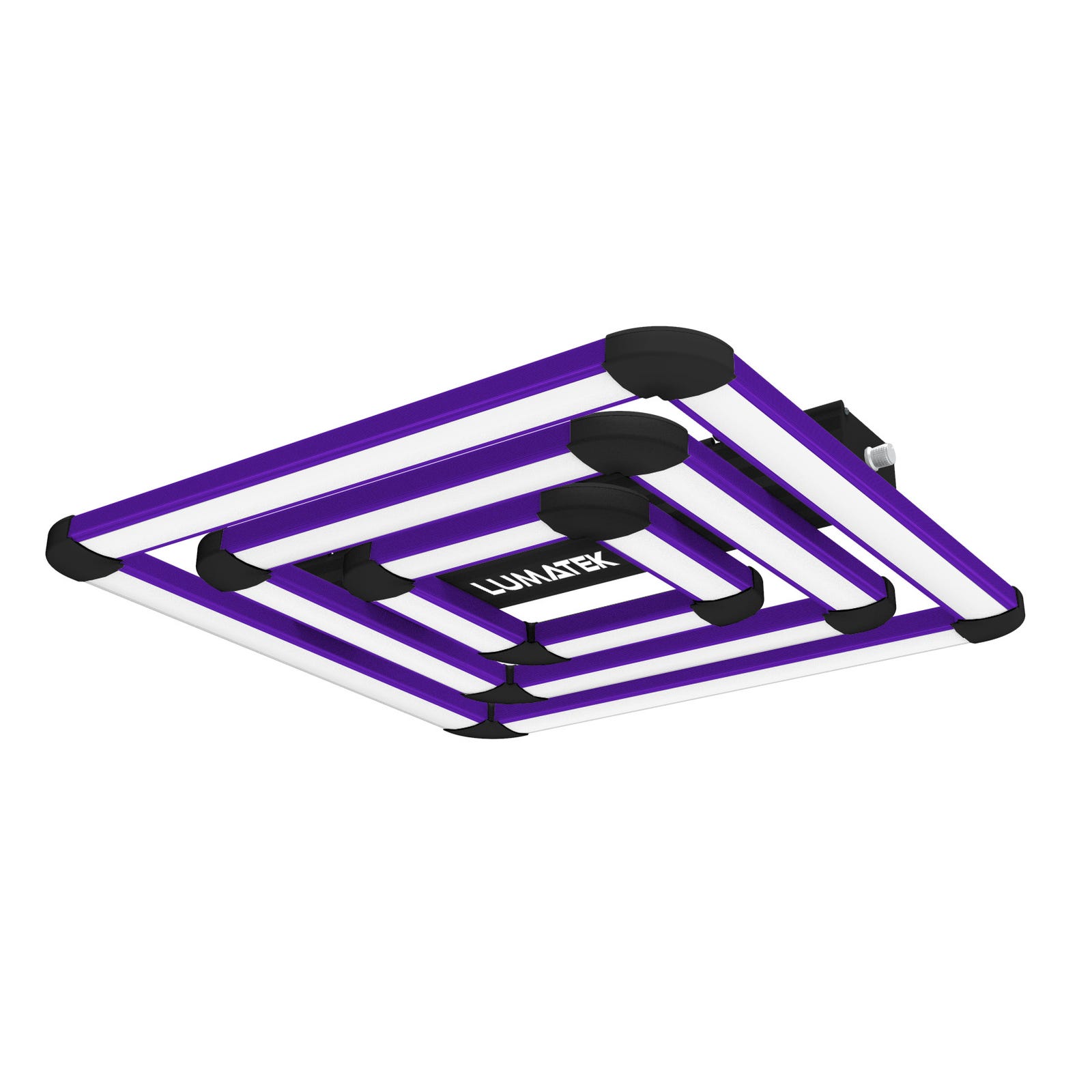 Attis 300W
Efficacy : 2,3 umol/j
PPF : 690 umol/s
Input voltage : 200-240V,50-60Hz
Power consumption: 300W
Footprint : 1,0x1,0m
Lifetime : 60000 hrs
Light distribution :110 °C
Light source : LUMLED Diodes
Weight : 5,2 kg
Dimensions: 558,2 x 558,2 x 86,8mm
Spectrum : Full spectrum+
Dimmable: 20%-40%-60%-80%-100%
Zeus 465W
Input voltage : 200-240V,50-60Hz
Power consumption: 465W
Footprint : 1,2 x 1,2 m
Waterproof: IP65
Lifetime : 60000 hrs
Light distribution :120 °C
Light source :Osram& LUMLED Diodes
Weight : 11 kg
Dimensions: 998 x 1900 x 74,2 mm
Spectrum : Full spectrum
Dimmable: 25%-50%-75%-100% with 0-10V Light dimmer
Zeus 600W
Efficacy : 2,3 umol/j
PPF : 1380 umol/s
Input voltage : 200-240V,50-60Hz
Power consumption: 600W
Footprint : 1,5 x 1,5m
Lifetime : 60000 hrs
Light distribution :120 °C
Light source : Osram & Lumileds Philips diodes
Weight : 13,5 kg
Dimension: 558,2 x 558,2 x 86,8m
Spectrum : Full Spectrum
Dimmable :25%-50%-75%-100% with 0-10V Light Dimmer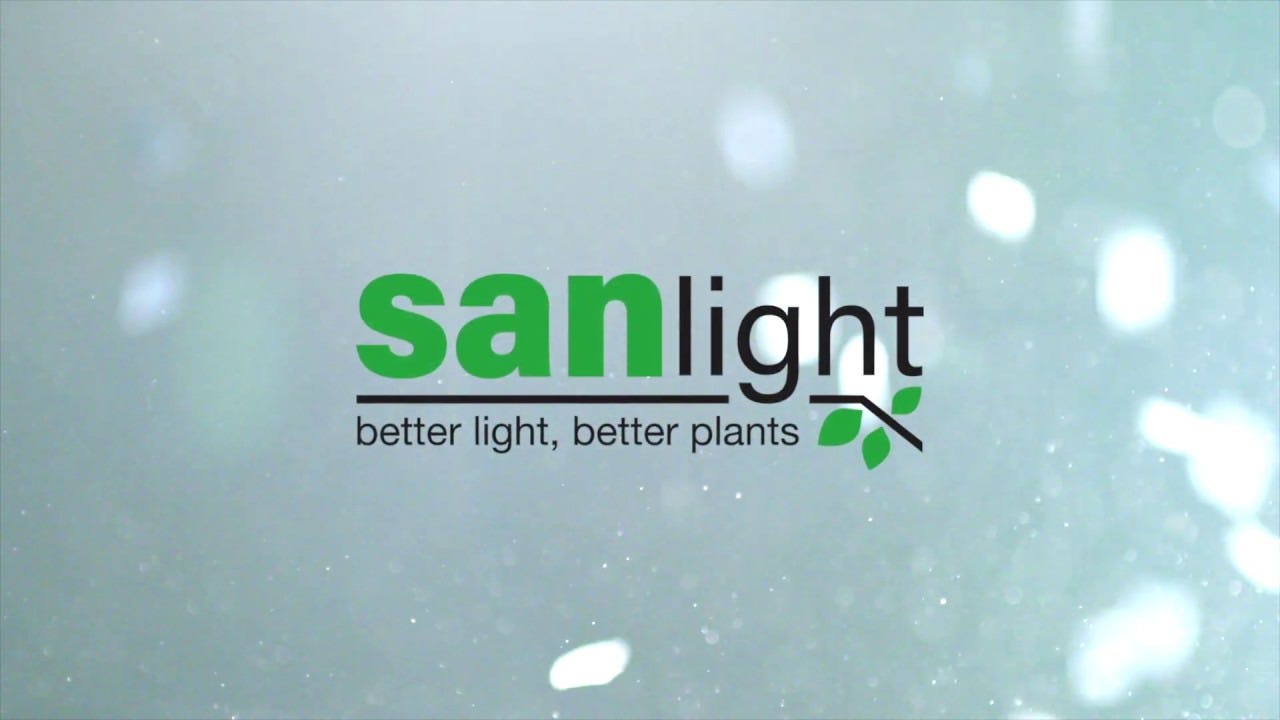 Sanlight Efficient LED Grow Light
Sanlight Q3W G2
Leistungsaufnahme : 120W
Leistungsfaktor : >0,95
Eingangsspannungsbereich : 90-305
max. Eingangsstrom : 0,6A
Einschaltstrom : 65A .
Betriebsstrom : 700mA
PPF * : 312
Gewicht : 3,25kg
Emissionswellenbereich : 400-780
Schutzklasse : IP40
dimensionen : siehe unten
Sanlight Q3WL G2
Leistungsaufnahme : 120W
Leistungsfaktor : >0,95
Eingangsspannungsbereich : 90-305
max. Eingangsstrom : 0,6A
Einschaltstrom : 65A .
Betriebsstrom : 700mA
PPF * : 312
Gewicht : 4,24kg
Emissionswellenbereich : 400-780
Schutzklasse : IP40
dimensionen : siehe unten
Sanlight Q4W G2
Leistungsaufnahme : 165W
Leistungsfaktor : >0,95
Eingangsspannungsbereich : 90-305
max. Eingangsstrom : 0,78A
Einschaltstrom : 65A .
Betriebsstrom : 700mA
PPF * : 312
Gewicht : 4,61kg
Emissionswellenbereich : 400-780
Schutzklasse : IP40
dimensionen : siehe unten
Sanlight Q4WL G2
Leistungsaufnahme : 165W
Leistungsfaktor: >0,95
Eingangsspannungsbereich: 90-305
max. Eingangsstrom : 0,78A
Einschaltstrom :65A
Betriebsstrom : 700mA
PPF * : 416
Gewicht: 5,11kg
Emissionswellenbereich : 400-780
Schutzklasse : IP40
Dimensionen: siehe unten
Sanlight Q5W G2
Leistungsaufnahme : 205W
Leistungsfaktor: >0,95
Eingangsspannungsbereich: 90-305
max. Eingangsstrom : 0,78A
Einschaltstrom :65A
Betriebsstrom : 700mA
PPF * : 520
Gewicht: 5,5kg
Emissionswellenbereich : 400-780
Schutzklasse : IP40
Dimensionen: siehe unten
Sanlight Q6W G2
Leistungsaufnahme : 245W
Leistungsfaktor: >0,95
Eingangsspannungsbereich: 90-305
max. Eingangsstrom : 1,15A
Einschaltstrom :65A
Betriebsstrom : 700mA
PPF * : 624
Gewicht: 6,15kg
Emissionswellenbereich : 400-780
Schutzklasse : IP40
Dimensionen: siehe unten
Dimension: Sanlight Q3W G2
Dimension: Sanlight Q3WL G2
Dimension: Sanlight Q4W G2
Dimension: Sanlight Q4WL G2
Dimension: Sanlight Q5WL G2
Dimension: Sanlight Q6WL G2
Prima Klima
Das neue Lucilu Shuttle 6 ist eine hocheffiziente LED-Pflanzlicht-Leuchte entschieden, an der Sie und Ihre Pflanzen lange Zeit Freude haben werden.

The new Lucilu Shuttle 6 is highly efficient professional LED lighting for growing plants which will bring joy both to you and your plants.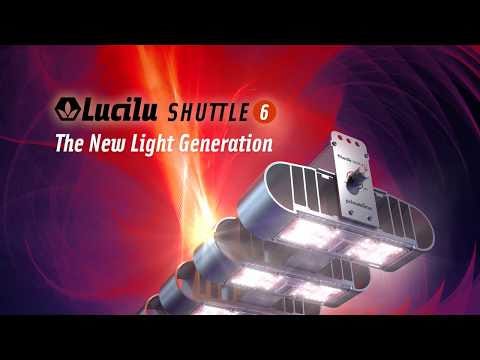 Lucilu Shuttle 6 LED
Power: 240W
PPF: > 552 μmol/s
Efficiency: > 2.3 μmol/J
Voltage: 220-240V
Ampere: 1.15A
Dimensions: 61,1 x 22,4 x 12,8 cm
Weight: 5.5Kg

Key features:
- 108x OSRAM OSLON SSL 660nm red
- 12x OSRAM OSLON SSL 730nm far red
- 360x LUMILEDS white-blue
- Even light distribution
- 120° degree beam angle
- Improved passive cooling
- Easily replaceable modules
- Dimmable 10-100%
- IP40 Water and dust protection
Dimension: Lucilu Shuttle 6
Notice : Pre Order is recommendable
Not the whole indoorled range on Stock
Smart Pots
3,8 L
7,6L
11,4L
15,2L
18L
Royal Queen Seeds Pot-Textil
Prima Klima Aktivkohlefilter 125mm
Bullfilter 150mmx300mm
650m3/h
Metall-Halogen Lampe Superplant
Superblue spectrum
Bullfilter 125mmx300mm
400m3/h


Natriumdampflampe Superplant
Super Red
Super Wing Small 290x411mm
bis zu 600W -> HPS-MH
bis zu 250W->CFL
Fassung E40
Air cooled Reflector Spudnik Prima Klima
Reflector Parabole Daisy 60cm diamètre
60 cm Ø
Gewicht: 1.0Kg
bis zu 600w HPS-MH
bis zu 315W CFL
Reflector Parabole Daisy 100cm diamètre
100 cm Ø
Gewicht: 1.3Kg
bis zu 600w HPS-MH
bis zu 315W CFL
Superplant Hammered 470x411mm
CFL 600W max
HPS-MH 1000W max
Fassung E40
BBS Black Box Silver
60cmx60cmx100cm
60cmx60cmx140cm
80cmx80cmx180cm
100cmx100cmx200cm
120cmx120cmx200cm
150cmx150cmx200cm
Advanced Star Floor Fan
20cm diamètre
50cm diamètre
Winflex Extractor
125mm 265/365m3/h
150mm 380/485m3/h
Ballast Calitek Digital 400W/660W
Location The Red Calyx Grow Shop
Inhalte von Google Maps werden aufgrund deiner aktuellen Cookie-Einstellungen nicht angezeigt. Klicke auf "Anzeigen", um den Cookie-Richtlinien von Google Maps zuzustimmen und den Inhalt anzusehen. Mehr dazu erfährst du in der Google Maps Datenschutzerklärung. Du kannst der Nutzung dieser Cookies jederzeit über deine eigenen Cookie-Einstellungen widersprechen.
Anzeigen
Kontakt
theredcalyx@gmail.com
Phone: +352 26660191

Mir schwätzen Letzebuergesch!
We speak english!
Nous parlons francais!
Wir sprechen Deutsch!
Adresse
The Red Calyx Grow Shop
14, Place du Marché
L-5555 Remich
Luxembourg
Öffnungszeiten
Mo-Fr 10:00h-12:00h
13:00h-19:00h
Sa 14:00h-18:00h
Su 14:00h-16:00h