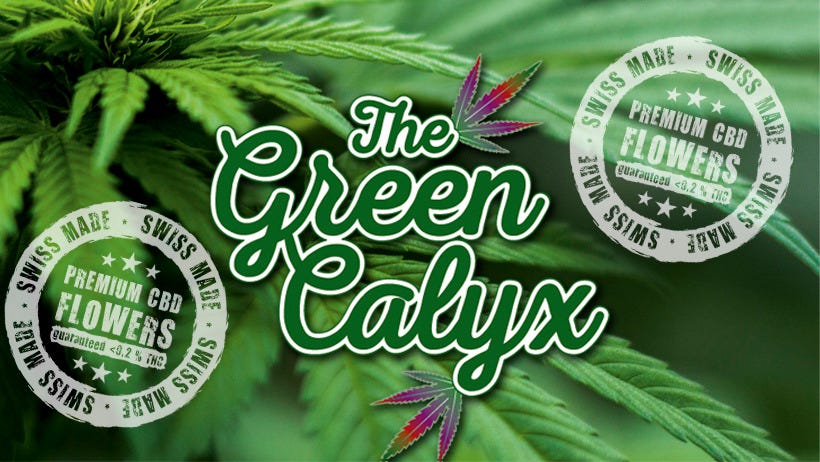 Wholesale - Vente en gros - Großhandel
EN Wholesalers - Retailers


!The next text applies only to the Grand Duchy of Luxembourg. If you wish to purchase goods in another country of the European Union, please feel free to contact us!

Green Calyx s.à.r.l. imports CBD hemp flowers from Switzerland and distributes them in Luxembourg. Wholesalers as well as retailers could source hemp flowers for resale. Only hand-picked and high-quality hemp flowers are offered, which are treated and packaged by us self. Our range includes outdoor, indoor and glass house flowers.
Since 13 January 2020, CBD Hemp flowers in Luxembourg are considered as a substitute for tobacco and are taxed at 33.15% +17% TVA. These can then be legally marketed to customers aged 18 and over. All flowers have a THC content of less than 0.2% and have been duly notified to the relevant authorities for marketing them. Analysis reports are always attached and are continually renewed. Our CBD Hemp flowers are marketed under the protected brand "The Green Calyx.
We offer interesting goods, as well as interesting margins.
If you need more information, please contact us.

For more information about the products, please click on the appropriate buttons. (see below)




Mir schwätzen Letzebuergesch!
We speak English!
Nous parlons francais!
Wir sprechen Deutsch!
FR Vente en gros - Vente en détail


!Le texte suivant ne s'applique qu'au Grand-Duché de Luxembourg. Si vous souhaitez acheter des biens dans un autre pays de l'Union européenne, n'hésitez pas de nous contacter!

Green Calyx s.à.r.l. fait des importations de fleurs de chanvre CBD de la Suisse et les distribue au Grand-Duché de Luxembourg. Les grossistes ainsi que les magasins en détail peuvent recevoir des fleurs de chanvre pour la revente. Seules les fleurs de chanvre cueillies à la main, traitées et emballées par nous et de haute qualité sont offertes.
Notre gamme comprend des fleurs d'extérieur (outdoor), intérieur (indoor) et en serre (glass house).
A partir du 13 janvier 2020, les fleurs de CBD au Luxembourg sont considérées comme un substitut du tabac et sont taxées à 33,15% de la taxe d'accises comme 17% de la TVA. Ceux-ci peuvent être légalement commercialisés à des clients âgés de 18 ans et plus.
Toutes les fleurs ont une teneur en THC inférieure à 0,2 % et ont été dûment notifiées aux autorités compétentes pour les avoir mis sur le marché. Les rapports d'analyse sont toujours joints et sont continuellement renouvelés.
Les fleurs de chanvre CBD sont commercialisées sous la marque protégée "The Green Calyx".Nous offrons des produits intéressants, ainsi que des marges intéressantes. N'hésitez pas de nous contacter pour une offre de prix et les détails des marges.

Pour plus d'informations sur les produits, veuillez cliquer sur les boutons appropriés. (Voir ci-dessous)



Mir schwätzen Letzebuergesch!
We speak English!
Nous parlons francais!
Wir sprechen Deutsch!
DE Großhändler - Einzelverkauf


!Nächststehender Text gilt nur für das Großherzogtum Luxemburg. Falls Sie in einem anderen Land der Europäischen Union Waren beziehen wollen, dürfen Sie gerne mit uns Kontakt aufnehmen!


Green Calyx s.à r.l. importiert CBD-Hanfblüten aus der Schweiz und vertreibt diese in Luxemburg weiter. Bei uns können Großhändler, wie auch Einzelunternehmer gerne Hanfblüten zum Weiterverkauf beziehen. Hierbei werden nur handerlesene und hochwertige Hanfblüten angeboten, welche von uns selbst bearbeitet und verpackt werden.
Unser Sortiment beinhaltet sowohl, Outdoor-, Indoor-, als auch Glashausblüten.
Seit dem 13. Januar 2020 gelten CBD Blüten in Luxemburg als Tabakersatz und werden mit 33,15% Verbrauchersteuer sowie 17% MwSt. versteuert. Diese dürfen dann legal vermarktet werden an Kunden ab 18 Jahren. Alle Blüten haben einen THC Gehalt unter 0,2% und wurden bei den jeweiligen Behörden zum Inverkehrbringen ordnungsgemäß angemeldet. Die Analyseberichte sind immer angefügt und werden kontinuierlich erneuert.
Die CBD-Hanfblüten werden unter dem geschützten Markennamen "Green Calyx" vermarktet. Wir bieten interessante Waren, sowie auch interessante Margen. Wir können Ihnen gerne ein Preisangebot zukommen lassen und stehen Ihnen bei weiteren Fragen gerne zur Verfügung.


Um weitere Informationen über die Produkte zu erhalten, klicken Sie bitte auf die entsprechenden Buttons. (siehe weiter unten)



Mir schwätzen Letzebuergesch
We speak English
Nous parlons francais
Wir sprechen Deutsch